MY PATIENTS ARE LIKE FAMILY TO ME
Welcoming clients to the new Hidden Hearing clinic in Drogheda will be an emotional experience for audiologist Yana Greskiv.
"This job is not just about helping people to hear better; it's about listening to their fears and worries. Many patients remind me of my own parents, who are almost 3,000 km away in west Ukraine.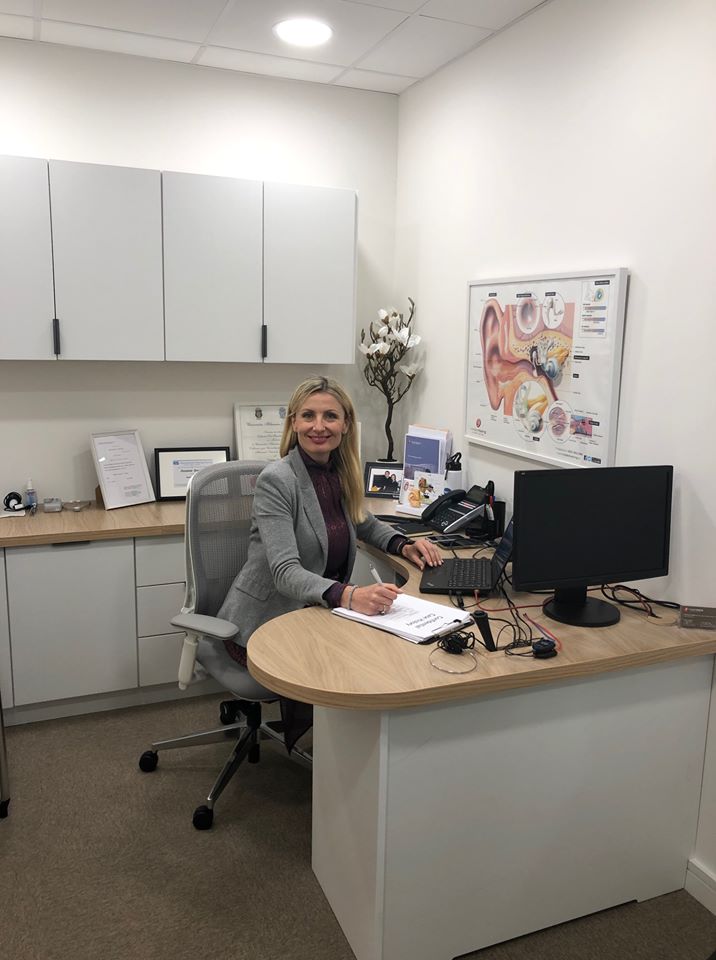 "Family is hugely important to us, as it is to Irish people. Our cultures are very similar, and I think that's why I fell in love with Ireland.
"My two children were born here, and we are all proud Irish citizens."
Yana is the senior audiologist at Hidden Hearing's new clinic on Shop Street and before that, she tested patients at the Drogheda Medical Centre three days a week.
"It was so busy there that I never even took a lunch break! Hidden Hearing decided it was time to open a full-time clinic in Drogheda and I am delighted to be here."
Yana reckons Drogheda people are particularly friendly.
"They are always up for a chat about everything that is going on in their lives."
The senior audiologist has made a real connection to the community and recalls some especially emotional encounters with clients.
"I treat patients with the same care I would my own family.
"One gentleman came in for a hearing test and later found out he had just a few weeks' left to live.
"He confided this to me and was in great distress. I held his hand and tried to comfort him.
"After he left, I could not stop crying and had to close the clinic while I tried to compose myself."
Yana's oldest client is 96 and in great health. "She worked as an aircraft welder in England during World War II. An incredible woman."
After qualifying as a doctor in her native Ukraine, Yana moved to Ireland in 2002 to learn English. A gifted linguist, she speaks six languages and it's no surprise that her children Dimitri (17) and Elizabeth (10) are following suit.
"They grew up bilingual — English and Ukrainian — and funnily enough, Irish is one of their strongest subjects at school. They love the language."
Yana is confident that 2020 will be a successful year for the new Hidden Hearing clinic in Drogheda. Joined by clinic co-ordinator Donna Faulkner, they are both looking forward to the experience and meeting new people.
She urges people to accompany their parents or partner when they come in for a hearing test — there is no charge for these tests.
"In my experience, talking to family members is crucial in helping them understand how difficult and frustrating hearing loss can be for a person.
"Both patients and their loved ones can also be in denial about the problems facing them," adds Yana.
"This is where my medical training helps me so much. Counselling skills are a very important part of my job as an audiologist.
"I think people appreciate that I have their best interests at heart."
Hidden Hearing is now open Tuesday to Friday at Shop Street, Drogheda. Call 042 939 0401 or log onto www.hiddenhearing.ie to book your FREE hearing test.