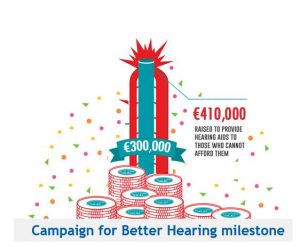 Over €100,000 worth of high-tech hearing aids have been given away FREE by the Hidden Hearing group since the start of 2018, now operating in over 80 clinics across Ireland and Northern Ireland.
The company's generous "Give Back" programme is part of its campaignforbetterhearingni.org promotion — aimed at encouraging people age 50 and older to get a hearing assessment.
The audiology group's marketing director, Dolores Madden, reveals that over half the Irish population between the ages of 60 and 80 are likely to have measurable hearing loss.
"By the age of 55, one-quarter of people report a significant deterioration in hearing and, by 65, this applies to one-third of us," she explains.
Hidden Hearing clinics across the island of Ireland & Northern Ireland participate in the "Give Back" programme, an integral part of the Campaign for Better Hearing.
Audiologists can nominate deserving recipients who come in for a hearing test but are unable to afford a top-of-the-range device. The chosen patients then receive complimentary state-of-the-art Oticon OPN hearing aids worth at least €1,800 each
Among those who have benefited is Edwina Kane, Kildare woman & Irish Dancer. Now fitted with free, world-leading Oticon OPN hearing technology, she could not be happier.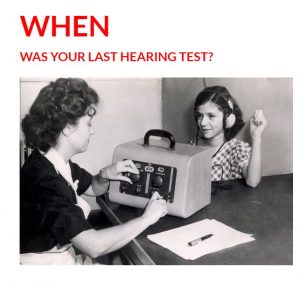 "I have started college and i have struggled to hear in big lecture rooms. I also sometimes find it hard to hear my dance teacher instructing me and if I'm not wearing my hearing aids, everyone will notice as I won't be responsive to what they say to me   ." 
Annacotty Limerick social care worker Pat has also benefitted from the Campaign for Better Hearing, Give Back Programme. 
"I was absolutely amazed by Caroline, my audiologist when she rang and told me that I was chosen to receive these devices. There so small – initially i was worried that I would be conscious of them – but I'm not at all."
Hidden Hearing's Campaign for Better Hearing is supported by Daniel and Majella O'Donnell and aims to educate the public on taking care of their hearing, just as they would look after their teeth, eyesight, blood pressure or cholesterol.
"Hearing loss is a simple fact of life, as we age, and needs treatment like any other health condition," says Dolores Madden.
Visit your local Hidden Hearing clinic for more details or call 1890 804050.
You can also book a free hearing test by filling out a simple form by clicking here.
We are so proud of The Campaign for Better Hearing – Give Back programme and to see our treated patients so happy. To be able to hear better again is life changing.  #lifeisworthhearing
See for yourself how the 17 people who were chosen last year had to say …..