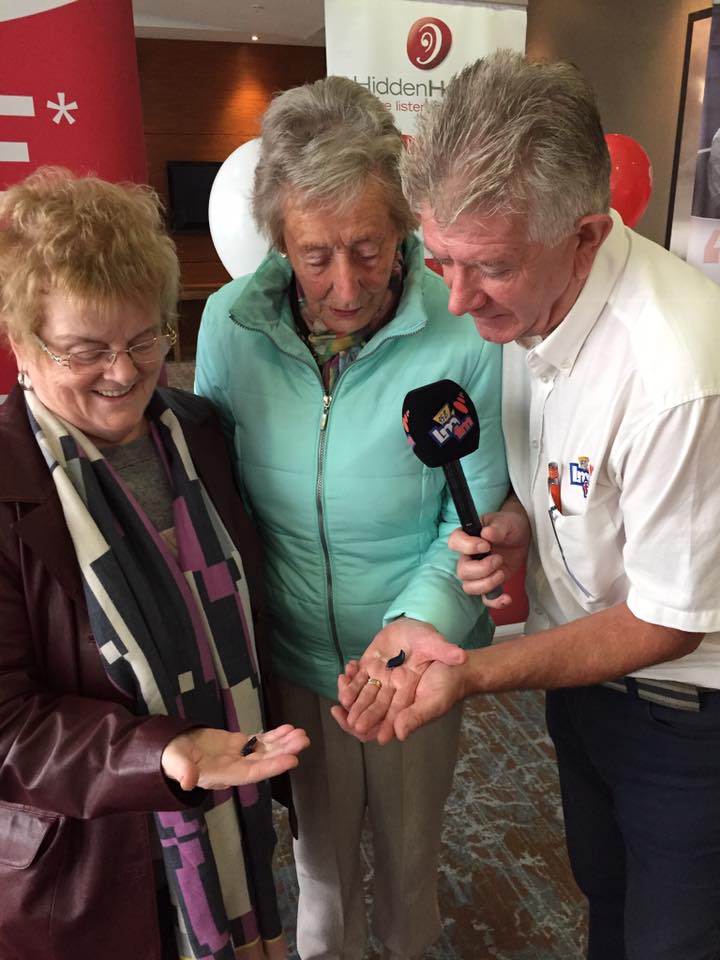 Campaign for Better Hearing
The Campaign for Better Hearing is an initiative established with 3 simple goals: Inform and educate people about hearing health and the dangers of untreated hearing loss, provide free hearing tests to everyone over the age of 50, and make hearing devices accessible to people who otherwise could not afford then via a Give Back programme. Local awareness raising events across the country support the initiative. Free hearing devices are provided to locally nominated clients using funds raised by an €8 donation to the campaign for every test performed at one of our clinics.
Free Health Screenings
To promote the Campaign for Better Hearing, Hidden Hearing travelled to five Over 50s Expos this year alone across Northern Ireland & Ireland to create a stronger awareness of hearing loss in Belfast, Cork, Limerick, Athlone & Dublin. At each event there was an audiologist on hand to answer hearing related questions and to provide hearing screenings & also, to check for earwax build up. Hidden Hearing Audiologists screened circa 700 people in total over the course of these 5 events and were delighted to front such a beneficial campaign.
Hidden Hearing at each event handed out free bananas and advised many people on the fluid in the inner ear being dependent on a rich supply of potassium and that eating foods like bananas can keep that fluid at a healthy level.
86% of hearing loss untreated
Did you know that 86% of Hearing Loss Untreated*? Over three-quarters of hearing loss in Ireland is untreated too*, for several reasons, with the experts advising that the sooner a problem is identified, the more effective treatment can be.
Hearing can be damaged by prolonged exposure to noisy environments and by infections, although, most commonly, it simply deteriorates with age.  In Ireland, 1 in 5 adults suffer from at least a mild hearing problem.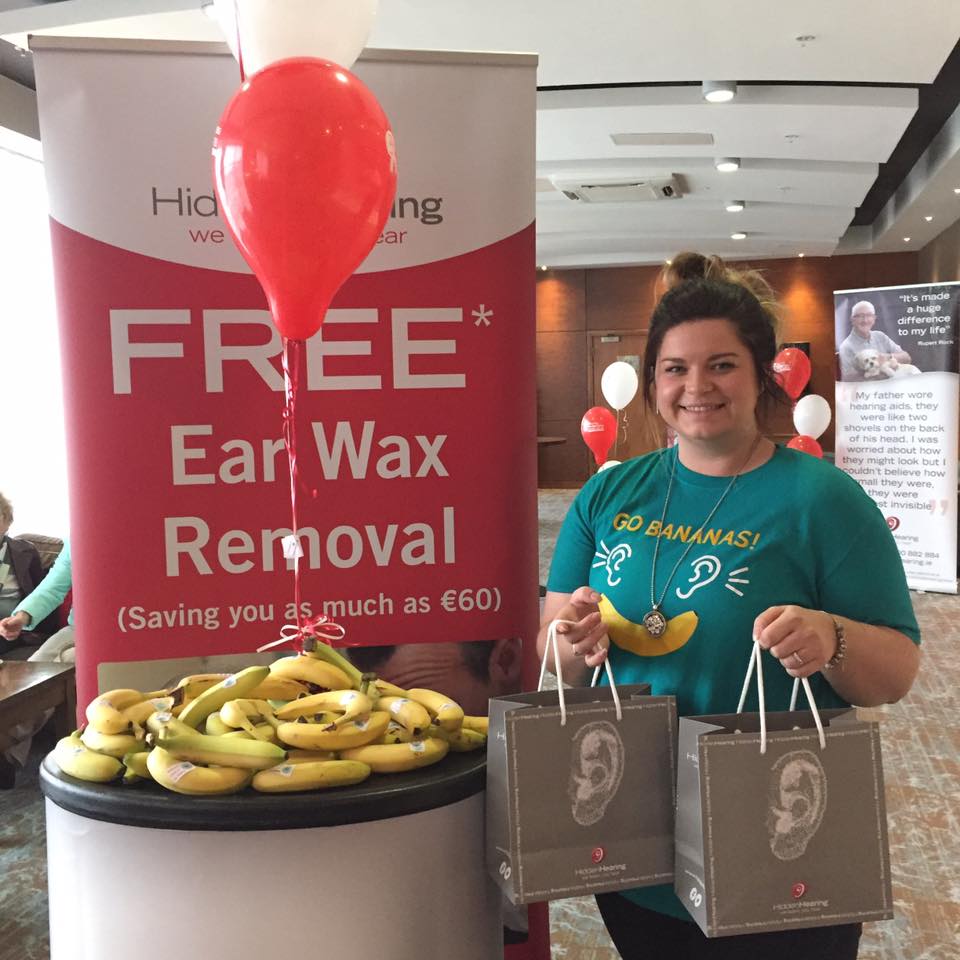 By the age of 55, a quarter of the population report a significant deterioration in their hearing and, by 65, this applies to one third of people.  With most people waiting on average 10 years to address their hearing loss, this delay unfortunately impacts significantly on their general health and well-being too.
A report by the National Council on the Ageing has shown that people with hearing loss who do not use hearing aids can be prone to depression, worry, and diminished social activity.  Those whose hearing loss is treated report better relationships, improved mood, and more independence.
Of all the senses, hearing fundamentally affects quality of life and has important health and safety implications, according to Hidden Hearing Audiologist & current reigning Audiologist of The Year, Yvonne Doyle.
"Hearing loss is a simple fact of life, as we age.  But, hearing facilitates communication and social interaction, supporting relationships and routine activities.  It also means we can be alerted to danger and more conscious of it", Yvonne Doyle explains.
Needing to turn up the TV or radio volume, feeling that people are mumbling more, and having to ask for things to be repeated are the first obvious signs of hearing loss.
Free Hearing Test available
Free hearing testing is available in over 80 state-of-the-art Hidden Hearing clinics throughout Ireland, as the healthcare provider drives home the message that taking care of hearing is essential, not least because life is worth hearing!