The latest digital devices are amazing and literally change lives but unfortunately some people may find financing them a bit difficult. The campaign for Better Hearing aims to rectify this problem through creating a fund that finances free, brand new hearing devices.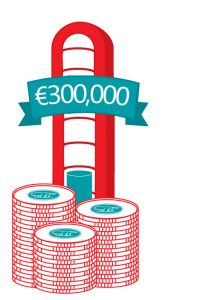 Each month, two lucky people will be nominated to receive a pair of the world's best hearing devices, Oticon Opn, the same ones worn by Majella O'Donnell, Campaign for Better Hearing ambassador.
To finance this wonderful scheme, for every free hearing test provided by Hidden Hearing a donation of €8 will be made to the Give Back Fund, with the goal of raising €300,000. Our goal is to help everyone in Ireland over 50 years of age have a free hearing test.
Book your free hearing test today in any of 75 clinics nationwide and support the Campaign for Better Hearing, because life is worth hearing.